A large varieties of fruits.
You can even buy toys for children.
Too colourful and very bright - the main attraction to tourists.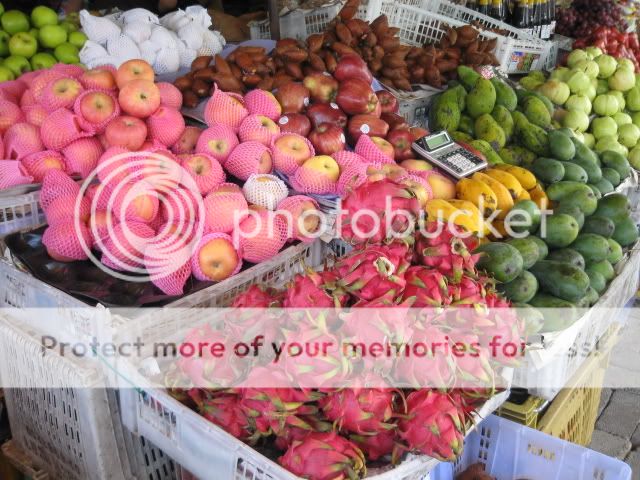 Love all these fruits.
I've bought the one in the middle. Very sweet.
Bubbles can be made by blowing the coloured water.
Dried fish crackers, ready-to-eat and some need to be fried - yum!
Different shapes of fish crackers.
These ready-to-eat fish crackers are a must have when you travels. So crunchy and crispy.
Visit: WET MARKET PULAU MELAKA
Address: At the Road side near Tok Guru's Bridge in Pulau Melaka.