Do you like fried chicken? I don't think I know a person who does not like eating fried chicken.
Assalamualaikum friends.
This time around I'll be sharing with you an eating out fast food restaurant that is own by a local bumi which HALAL and can really challenge KFC.
It;s the EDLEE FRIED CHICKEN fast food outlet.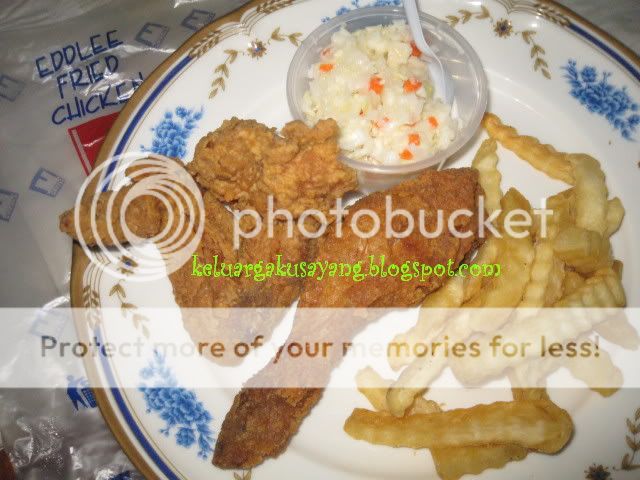 the pic is borrowed from my other blog.
the signboard
the small restaurant in front of BILAL Hypermarket
they have quite tasty 'nasi air' or 'bubur nasi'
Visit: EDLEE FRIED CHICKEN
Address: At the roadside, Jalan Sultan Yahya Petra/Jalan Pasir Puteh, in front of Bilal Hypermarket, Kubang Kerian, Kelantan.
Price: A bit more than kfc